Romania – a country steeped in history and beauty
Romania is often associated with Dracula (Vlad Tepes), and its beautiful landscapes are famous, to name but a few: the Transylvania forests, the Carpathian mountains, and the Danube delta which is part of Unesco world heritage. it is also home to many rare geological phenomena of which the most well-known are the mud volcanoes' geological park and the eternal flames site.
Romania has a rich history of culture, trade and industry at the crossroads of Europe and Asia and accessing long-standing trade routes associated with the Danube, the Black Sea and the influences of the Austro-Hungarian, Ottoman and Russian empires, before a gradual path to an independent nation starting in 1866.
Romania: the birthplace of the European energy industry
However, unbeknownst to many, Romania is also one of the most prolific hydrocarbon regions in the world, with over 170 years of Oil and Gas history and some landmark industry discoveries. The region is a petroleum engineer's dream, with a track record of diverse recovery methods from common primary, and secondary methods, to oil mining, in-situ combustion and the latest EOR methods in the fractured basement, sub-salt, clastic, and carbonate reservoirs, across the entire spectrum of structural and stratigraphic traps.
The first documented mention of crude oil in Romania dates back to the Middle Ages, with records depicting black oil exploitation as early as October 4, 1440!
In 1857, Romania drilled its first commercial oil well and became the first and only country in the world on record that year as having crude oil production. At that time these was embryonic production in the US but it was not officially tallied and was estimated to be lower than Romania's.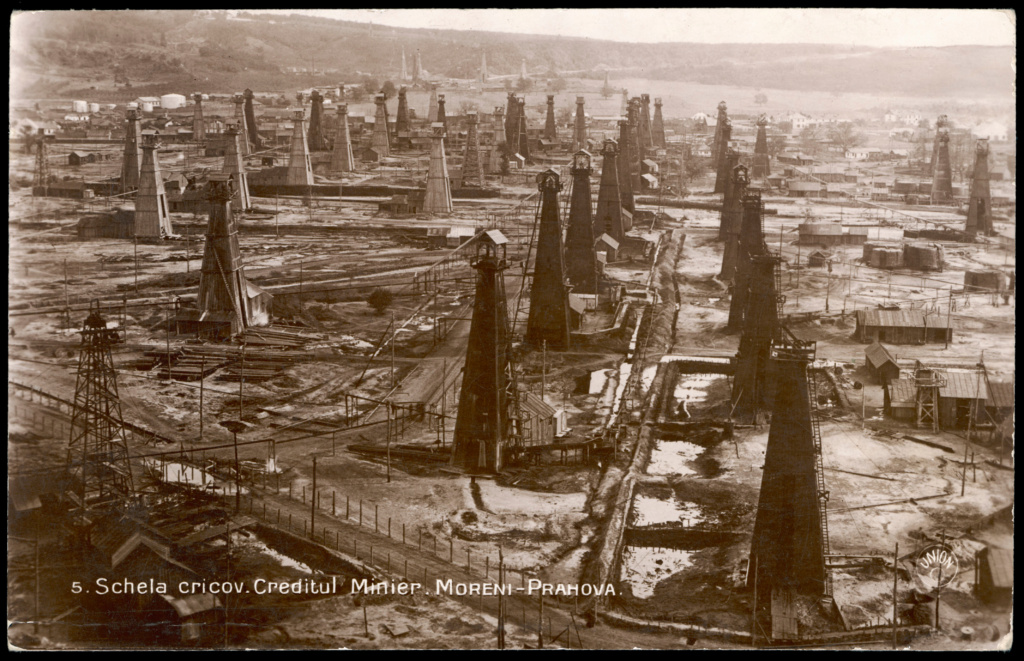 In 1895 a mining law was passed allowing the investment of foreign capital, leading to an influx of companies from abroad. The Bank of Hungary founded Steaua Romana, which was to become a mainstay of the industry. The following year Standard Oil of New Jersey (Jersey Standard) formed Romano Americana and bought leases in the Moreni field. In 1903 Deutsche Bank, representing German interests, reorganized Steaua Romana after it went bankrupt. In 1905 British, French, Belgian and Romanian firms were involved in the industry, followed by Royal Dutch Shell, which created Astra Romano.
Historical comparative statistics are hard to come by, but there is consensus that Romania ranked third among European oil producers in the mid-1850s through the year 1900, and in the mid-30s it was fourth among world producers.
During both World War I and World War II access to the Romanian oil fields was of vital strategic importance to fuel the growing mechanization of all armies. Romania has long history in ingenious innovations developed by the local industry, such as the first rotary rig, the 1897 first hydroelectric powered rigs and many others. The excellence of home-grown technologies enabled a quick come-back after the heavy destruction wrought by the wars.
Romania became part of the Soviet Union sphere of influence, nationalizing all production activity. Production remained prolific and peaked in 1976 at 15 million tons. The country was last counted as third-largest European producer and fourth-largest European oil reserves with 600 MMBBL.
Romanian engineering and geology universities and polytechnic institutions are strong partners of the energy industry. Many were founded in the mid-1850s and boast a strong, modern curriculum. They are located not only in Bucharest but also Cluj-Napoca, Timisoara and Iasi.
Looking ahead
Romanians have a proud technological and geological record in the oil industry, now combined with a vibrant and active IT industry as well as a strong data sciences environment.
The shelf area of the Romanian offshore has seen some significant discoveries and production starting in the mid-2000s, and the Delta-4, East Swan, West Swan and Pescarus fields added 7 million tons of annual production. With the 2012 Domino-1 gas discovery in the Black Sea deep water Neptun block , Romania was back on the map as a hot province for exploration and production.
Beyond hydrocarbons, there is a strong interest in the country's geothermal potential, as well as carbon capture storage.
Can you think of a better place to locate a global center of excellence for your energy industry consultancy and expertise?
Sources:
– GeoExpro Romania oil
– Wikipedia Romania industry
– Wikipedia Oil Campaign WW2
– Wikipedia Mud volcanoes